Helpful Reading
DEATH OF A CHILD
---
EXPLAINING DEATH TO CHILDREN AND TEENS
---
UNDERSTANDING GRIEF AND BEREAVEMENT
---
SUICIDE/TRAGIC DEATH
Photos from Inside a Funeral Home
About Ken McKenzie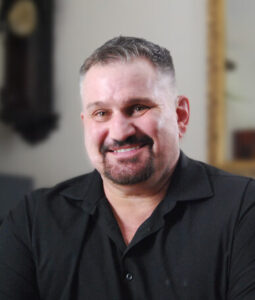 Kenneth McKenzie became interested in becoming a mortician at the age of 12 when his father committed suicide. Working with grieving families came very natural to him, but he was uncomfortable with high funeral costs.
After eight years at a Lakewood, California mortuary, in 1994 he opened McKenzie Cremation & Burial Services in Signal Hill, California and halved the price of funerals. He shares his services by donating three percent of his professional service charge to the families' charity. McKenzie gives back to the community by sponsoring annual holiday food drives and summer estate sales that directly benefit people who receive care at local cash-crunched hospices.
It's no surprise that McKenzie is winning accolades from Long Beach's high ranking officials. McKenzie has also been named outstanding business of the year for community involvement by the Long Beach Community Business Network. A quarter of a century later, McKenzie still is being awarded countless community awards, the most recent on October 22, 2019 for his 25 years of dedication to the community by Mayor Robert Garcia at the Long Beach Chamber of Commerce.
---