No office visit required…
We are currently offering a no-office-visit cremation option as a more convenient service for our families. We will continue to offer respectful, caring, compassionate and completely private cremation services. Everything that once required you to come into our office is now being made available to you in the comfort of your own home.
Please click here to make these arrangements
.
---
W
e know that you'll have many things on your mind when you suddenly need our services. That's why our staff is so thoroughly trained in being able to understand the issues that accompany grief, and we know how to listen, take care of, and address details that you may overlook.
---
L
osing a loved one is never an easy thing. You need help and support during this difficult time. Our family has been in the funeral business for 25 years. We offer cremation, funeral services, pre-planning, and more. We have the knowledge to help you with the next steps and the compassion to know that you need caring support during this time. Whether you're planning a loved one's funeral or want help with your own pre-planning, let us help you through this time. Call us at 562.961.9301.
---
W
hile some may question the reasoning for having different rituals and ceremonies, these practices remain very important to generations of people. These practices can be a way to find support from one another, and to remember how the one who has passed has touched our lives.
In the event of a natural disaster, flood or power outage, and our main telephone line is not working, please call 562.912.3868
Photos from Inside a Funeral Home
About Ken McKenzie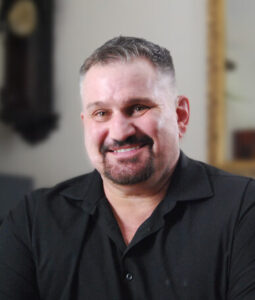 Kenneth McKenzie became interested in becoming a mortician at the age of 12 when his father committed suicide. Working with grieving families came very natural to him, but he was uncomfortable with high funeral costs.
After eight years at a Lakewood, California mortuary, in 1994 he opened McKenzie Cremation & Burial Services in Signal Hill, California and halved the price of funerals. He shares his services by donating three percent of his professional service charge to the families' charity. McKenzie gives back to the community by sponsoring annual holiday food drives and summer estate sales that directly benefit people who receive care at local cash-crunched hospices.
It's no surprise that McKenzie is winning accolades from Long Beach's high ranking officials. McKenzie has also been named outstanding business of the year for community involvement by the Long Beach Community Business Network. A quarter of a century later, McKenzie still is being awarded countless community awards, the most recent on October 22, 2019 for his 25 years of dedication to the community by Mayor Robert Garcia at the Long Beach Chamber of Commerce.
---